Labor Shed Within a 60-mile Radius
The labor shed in a 60-mile radius of Danville VA (highlighted in red) overlaps with the labor sheds of Lynchburg, Roanoke, Greensboro and Raleigh Durham. This provides easy access to skill sets in advanced manufacturing, nuclear/electronics, life science and R&D.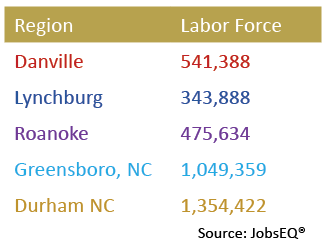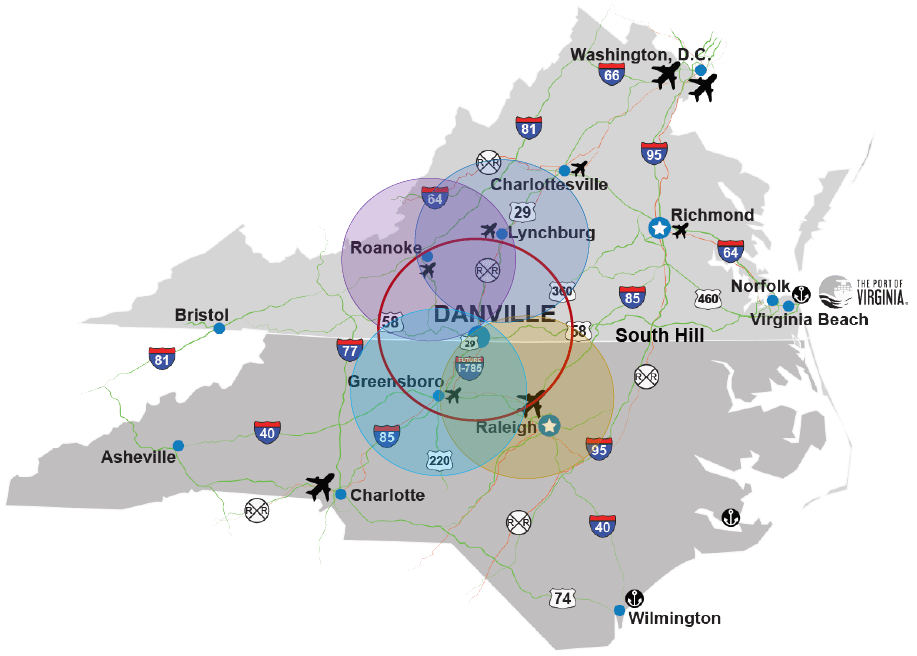 Recruiting Engineering Graduates in the Region
886 Community College Students Yearly
1705 Community College Students Yearly
939 Post-Grad Engineering Awards Yearly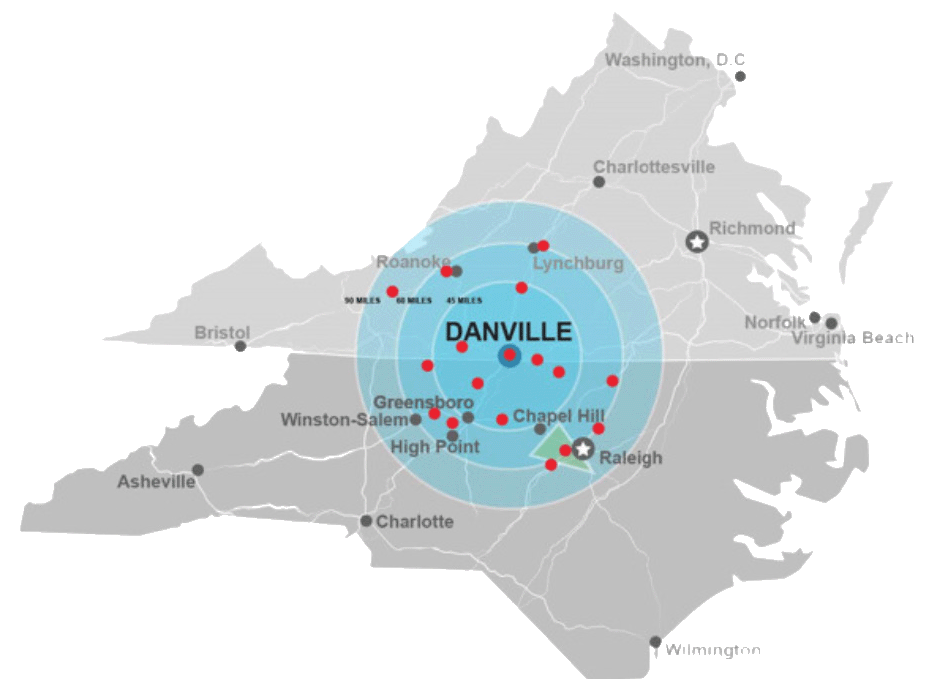 The SVRA Region is comparable in size to MSA's Topeka, KS; Lafayette, IN; & Athens, GA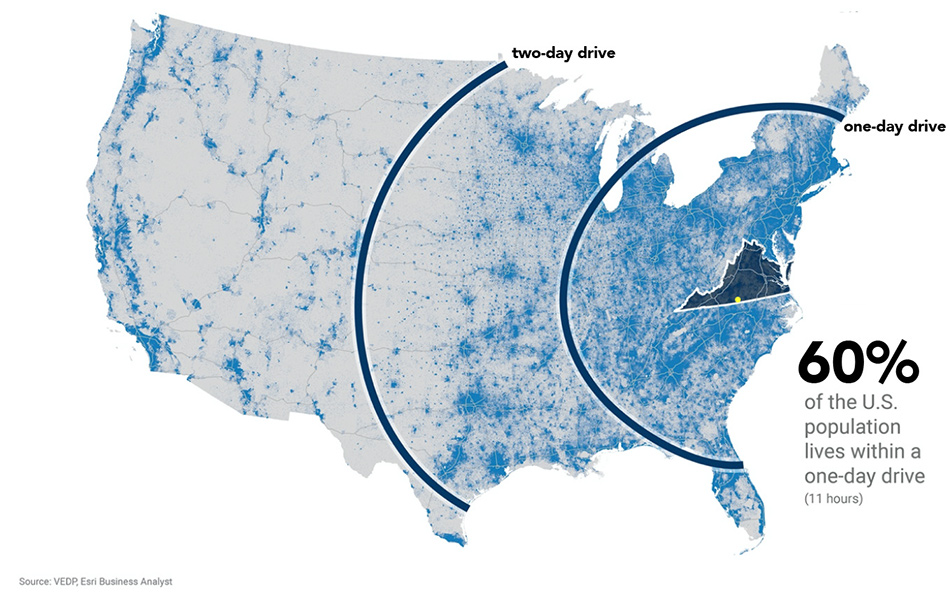 Population from SVMS
45 Minute Drive:
219,571 Total Employees
470,152 Total Populationn
90 Minute Drive:
1,485,395 Total Employees
2,988,152 Total Population
60 Minute Drive:
541,388 Total Employees
1,099,533 Total Populationopulation
Easy one-day access to Portland (ME), Chicago (IL),
St. Louis (MO), and Orlando (FL).